Platinum Neo
A SMART Solution THAT REvolutionIZES THE R/F WORkflow
Download the brochure *
Come back later to see a dedicated webpage of the product.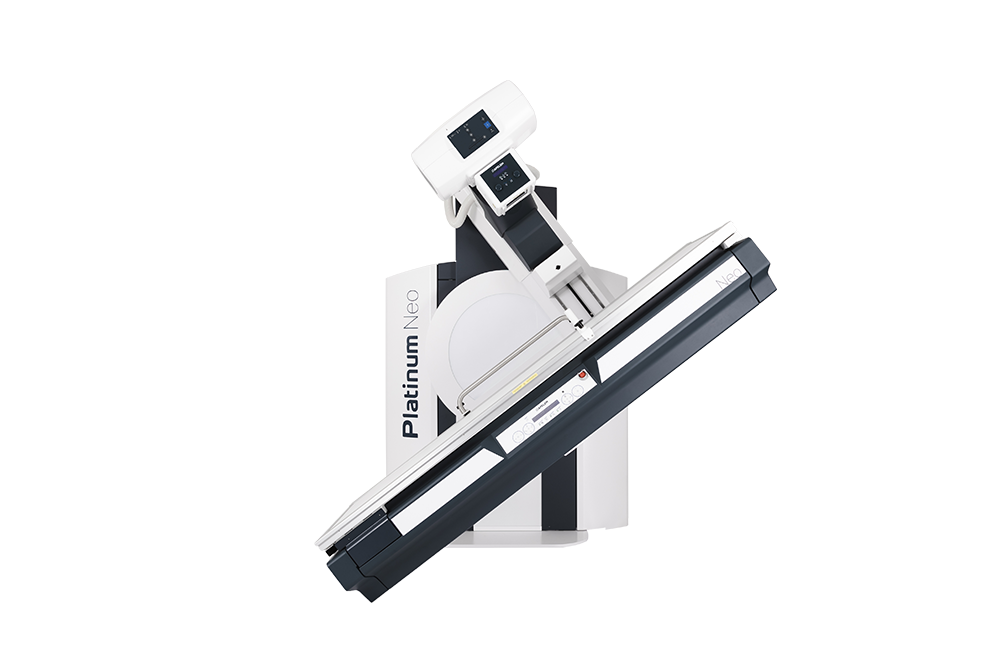 Based on the same technology as the Platinum, the Optima has been designed to be a robust solution.
Download the brochure *
Come back later to see a dedicated webpage of the product.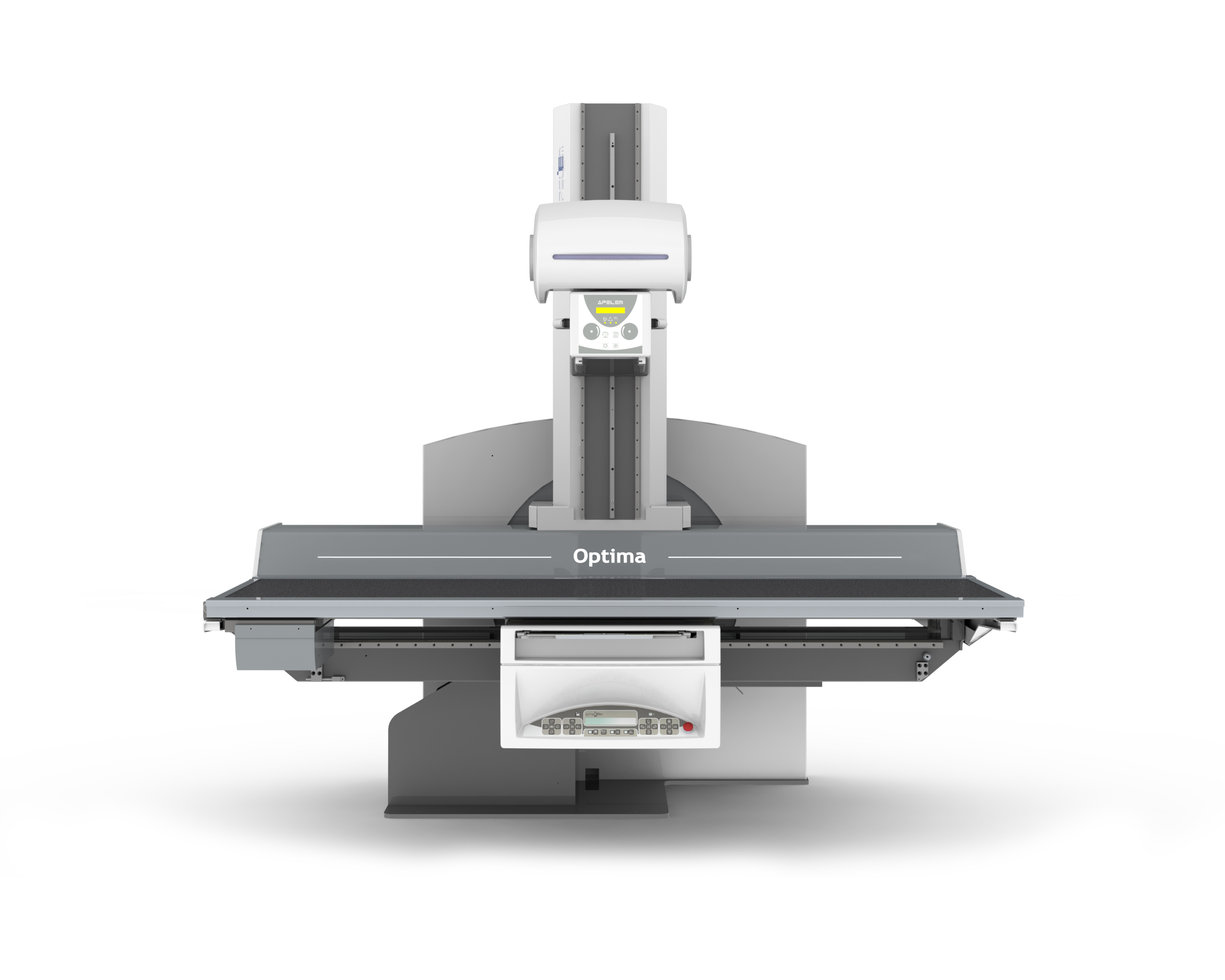 R/F Solutions — Classe IIb — CE1639

The R/F Workflow Revolution
We are pleased to introduce adam, the new r/f software suite specifically designed to be a modern and efficient tool for imaging experts. adam combines development and design expertise with user experience to define the next generation of r/f workflow.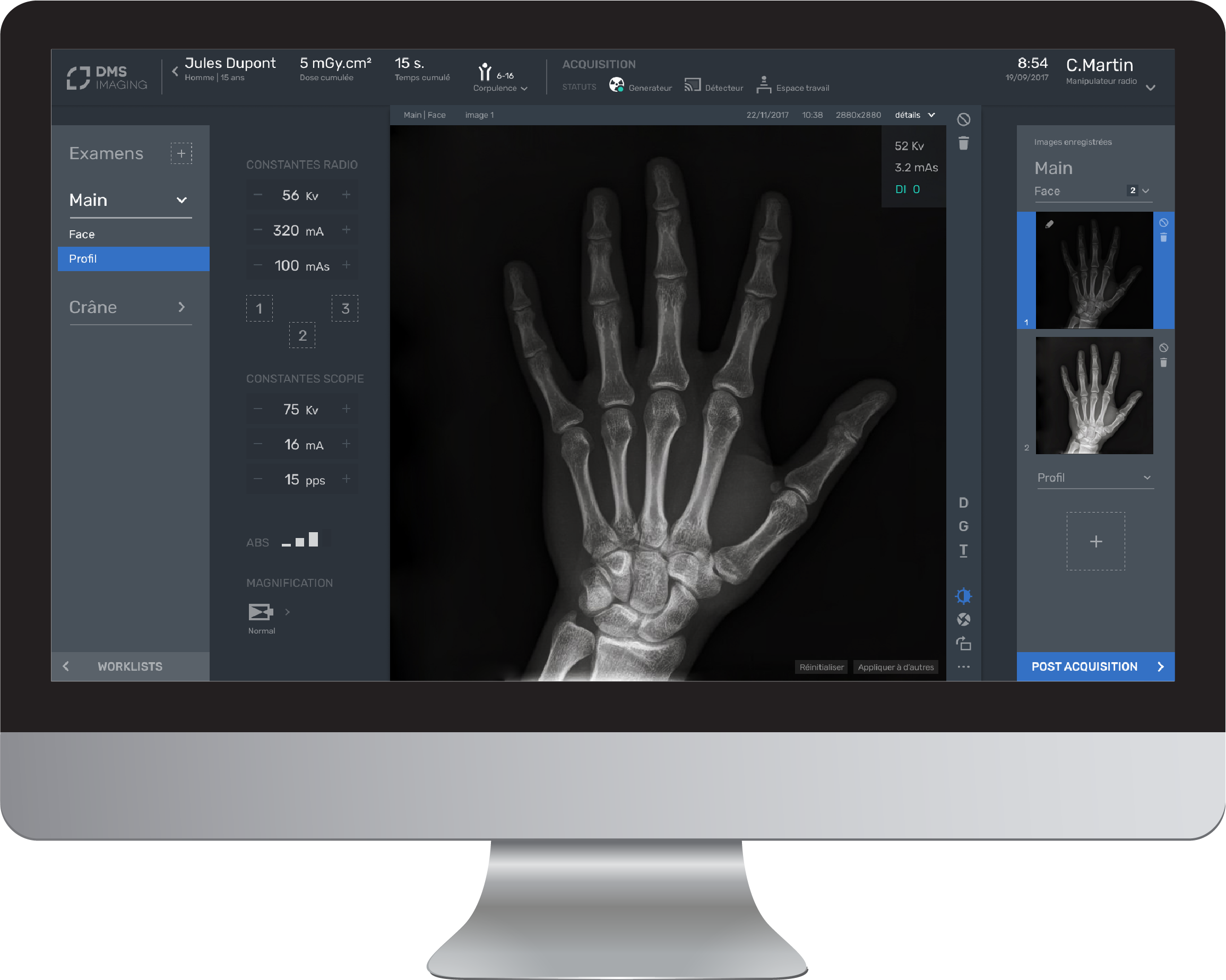 AWESOME WORKFLOW
With its intuitive navigation flow, ADAM provides the right tool at the right moment. No wasted clicks, no wasted time. Informed by user feedback, ADAM's easy, fast and efficient platform is the perfect solution to meet customers' needs.
INNOVATIONS IN DOSE-FREE POSITIONING
Thanks to the Go-To-Position feature, patient positioning has never been so easy ! With a simple adjustment of the LIH image on the monitor, the table will intelligently execute the most optimal movement. Patients can be centered without using X-rays.
MODERN DESIGN
ADAM offers a streamlined workspace, customizable and particularly adapted for touchscreen use.
EXCELLENT IMAGE QUALITY OPTIMIZED DOSE
Radiologists will benefit from excellent image quality resulting from the combination of state-of-the-art detector specifications, and a deep learning algorithm. Our powerful imaging processing tool provides an optimal image even in case of under-exposure, avoiding unnecessary retakes.