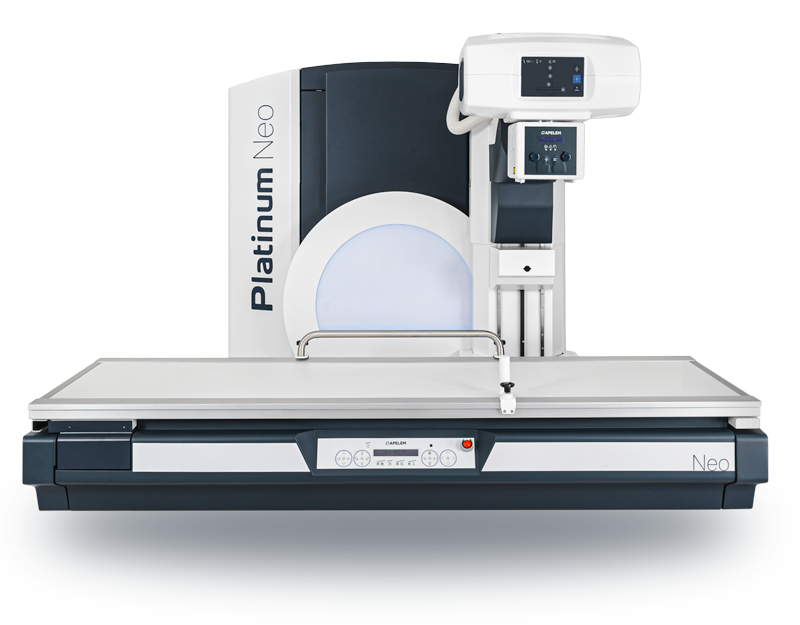 STRATOS SERIES
A COMPLETE RANGE OF SOLUTIONS FOR BONE DENSITOMETRY…
Stratos DR
The STRATOS DR is a high-end device using 2D-FAN BEAM technology to perform fast and high image quality examinations. It provides a comfortable diagnostic experience for both patients and practitioners.
3D-DXA :
REVEALING THE CORTICAL BONE
3D-DXA is a breakthrough technology that uses routine BMD images to modelize a 3D image of the femur. This technology brings new information about cortical and trabecular bone structure for a more accurate diagnostic and adapted treatment.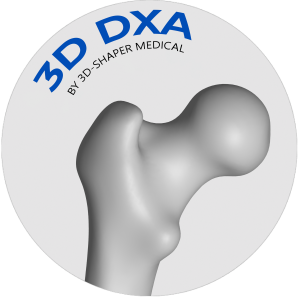 how it works
3D-DXA is a software application that registers a 3D statistical model onto the hip DXA scan of the patient and uses a model-based algorithm to create a 3D map of the cortical surface density.
validation
3A multicenter clinical study was performed to compare 3D-DXA with Quantitative Computed Tomography (QCT) analyses. Strong correlations were found between measurements performed using the two techniques.
features
3D-DXA provides automated workflow, retrospective analysis, patient follow-up and Report generation.
STRATOS and STRATOS DR are Class IIb medical device manufactured by APELEM and bear the CE marking. They are certified in the European Union under the Medical Device Directive 93/42/EEC by SGS CE1639, exclusively for the indication of bone densitometry evaluation. Other non-medical uses ascribed to these devices are not within the scope of CE certification, and user should be aware product performance and/or safety has not been evaluated by SGS for those purposes.. Read the operating instructions carefully. Photos are non-contractual.